NEW CD RELEASE!!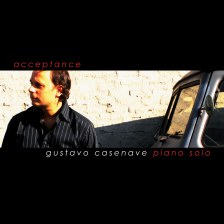 NEW RELEASE!
"ACCEPTANCE" GUSTAVO CASENAVE - PIANO SOLO
TRIBUTE TO ROBERT BLUMENTHAL
FULA RECORDS 2008
WITH TANGO FIRE FROM JANUARY
15TH 2009 UNTIL MARCH 2ND 2009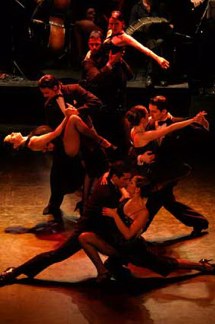 CASENAVE TRIO
On November 25th, 2008, Gustavo is back in New York City presenting his powerful trio together with Pedro Giraudo and Franco Pinna at Cachaca Jazz
Juilliard Journal
(The Juilliard School)
Gustavo Casenave & Pedro Giraudo Duo
iN CONCERT
Once again Gustavo takes the stage with the amazing argentinian bassist Pedro Giraudo (
www.pedrogiraudo.com
), in a very intimate setting, at the Waltz - Astoria, in the heart of Astoria New York.
The magic of the Steinway grand piano, together with the upright bass, in an all acoustic setting, makes a perfect evening, combining Gustavo's original compositions with Jazz , Tango and Classical music.
GUSTAVO CASENAVE's LECTURE
AT "THE JUILLIARD SCHOOL"
On October 1st, 2008, Gustavo gave a
lecture -demonstration on his approach to Tango, combined with his compositions and influences on jazz and classical music.
Gustavo Casenave at the
"Crowning event Bosendorfer New York"
Thursday May 22nd, 2008
Pianist Andre Previn, will be among the special
guests among many others.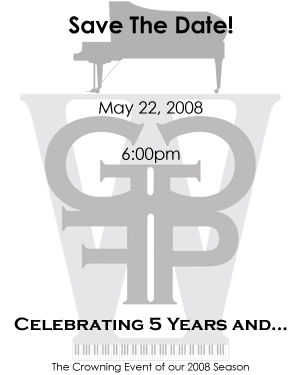 GUSTAVO CASENAVE & PEDRO GIRAUDO DUO
At WALTZ ASTORIA
SATURDAY MAY 24TH
$10 9pm
23-14 Ditmars Boulevard
Astoria, NY 11105
Waltz-Astoria is located on Ditmars boulevard between 23rd and 24th street. Take either N or W train to Ditmars Boulevard and 31st street(last stop in Queens), and walk 6 blocks west to 24th street.
| | |
| --- | --- |
| | GUSTAVO CASENAVE - PIANO SOLO CONCERT |
| | |
| --- | --- |
| | AT BOSENDORFER NEW YORK |
| | |
| --- | --- |
| | May 15th, 2008 - 730PM |
| | |
| --- | --- |
| | 200 Lexington Ave |
| | |
| --- | --- |
| | New York NY |
| | |
| --- | --- |
| | "The piano adventure" |
| | |
| --- | --- |
| | Performing original compositions |
| | |
| --- | --- |
| | DECEMBER 2007 |
| | |
| --- | --- |
| | Barranguet & Casenave 's PAINTING TANGO |
| | |
| --- | --- |
| | A constant conversation between painting, music and dancing. |
| | |
| --- | --- |
| | Declared " of cultural and national interest" |
| | |
| --- | --- |
| | by the Uruguayan Government |
| | |
| --- | --- |
| | (Exp. 2007 - 11 - 0001 - 2587 Montevideo, Uruguay) |

VISIT:
WWW.PAINTINGTANGO.COM